Tips for Downsizing After Retirement
Posted by David Rainey and Sallie McBrien on Friday, August 4, 2017 at 11:48 AM
By David Rainey and Sallie McBrien / August 4, 2017
Comment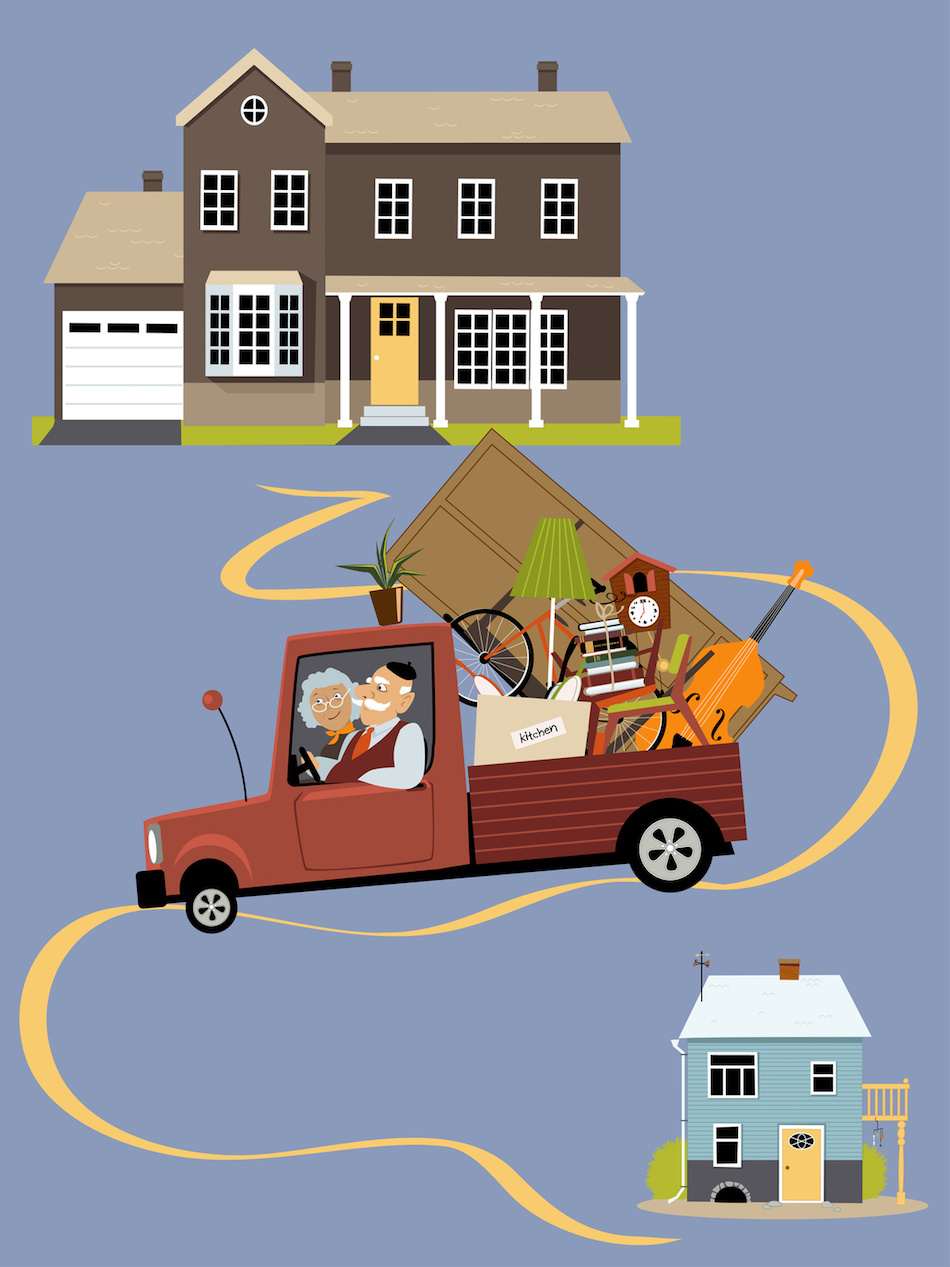 Many people move into smaller, more easy-to-manage homes when they reach retirement. Knowing what to look for can help buyers get the right property for their needs. Smaller homes, smaller yards, fewer stairs and age-in-place amenities can help these homeowners manage the challenges of maintaining a home, be it in Alexandria, or elsewhere.
Going Small
As time goes by, cleaning a large home becomes burdensome, so downsizing is important for most retirees. While some may find it tempting to look for a home with only one bedroom, two bedroom properties may prove to be ideal for others. This extra room does not need to be large, and can be used as a workroom or multipurpose room when it's not in use as a bedroom.
The Ideal Yard
Small yards are easier to care for and easier to landscape. For many, the ideal yard is one that is taken up by a sizeable concrete patio. This kind of space is good for relaxing and entertaining while spending time at home. In addition, patios need far less tending and maintenance than green space like garden beds and grass.
On the other end, some buyers enjoy taking care of a garden. Making your preference known to your agent can help narrow your search once you begin looking at homes.
How Many Levels?
Many people find it difficult to go up and down stairs as they age. In homes with stairs, age-related disabilities can lead to costly renovations, such as the installation of a ramp, chair lift or even an elevator. To avoid problems, look for homes with as few stairs as possible. Many homes will have at least one step going up into the house, but the fewer stairs, the better.
The Right Bathroom Amenities
Age-in-place bathroom amenities can help seniors stay safe while washing up and using the bathroom. Those who don't have age in place adaptations in their home may be forced to remodel in the future. When looking at homes, watch for the following features in bathrooms:
Curbless showers: Curbless showers enable the bathroom user to get in and out of the shower without lifting up their feet. This can prevent tripping and makes the shower safer for the person using it.
Slip-resistant floors: Floors made of slip-resistant material can prevent deadly slips, trips and falls in the bathroom.
Built-in shower stools: Built-in shower stools allow the person in the shower to sit down. For an older person who feels unsteady on their feet, this is a nice feature that can help avert any accidents.
Grab bars: Grab bars give an extra surface to hold onto while using the shower, bathtub or toilet.
Many light sources: The brighter your bathroom is, the easier it will be to maneuver the space without falling.
Tall toilet: Tall toilets are easier to use because they require less use of the muscles in the legs.
It can be a mistake to overlook too many areas needing improvement in a home. Homes that don't have these features in the bathrooms may still be acceptable, but buyers should take into account the renovations they may need to make to the bathroom as they negotiate the price of the home.
Short Walking Distances
Many people start to walk more after they retire, either because they want to drive less or because they wish to stay in shape and enjoy the outdoors. Either way, the ideal home for many of these buyers are those properties that are located within walking distance of businesses like grocery stores, the post office, recreation centers and other commercial establishments. Work with your agent to find neighborhoods located near business centers you enjoy in your community.
Talk To Your Real Estate Agent
A good agent can help home buyers identify properties with the right features for their needs. To find out more, or to get started with your home search, contact a reputable agent in your area.