5 Questions You Need to Ask Before Buying Waterfront Property
Posted by Sallie McBrien on Friday, July 8, 2022 at 11:12 AM
By Sallie McBrien / July 8, 2022
Comment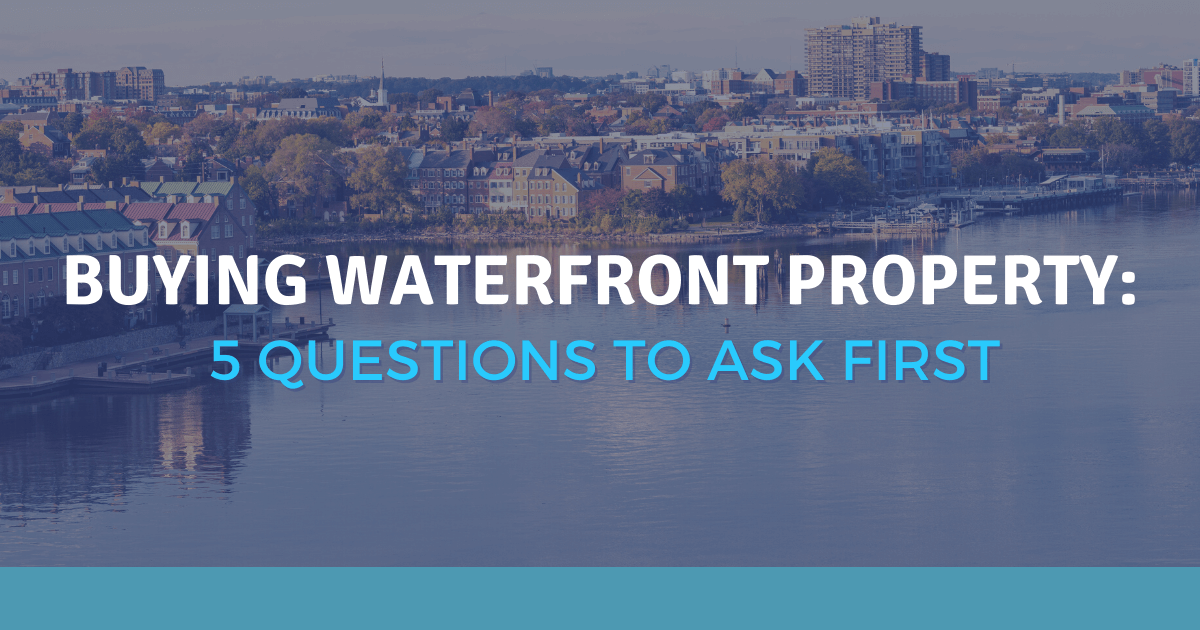 Living in a waterfront home or a community with waterfront views is a choice most people would probably make if given the opportunity. There's nothing quite like relaxing in a backyard oasis and listening to the water lap against the shore – the word "tranquil" can't even begin to describe it! From the stunning views to the smell of the water, everything about waterfront living contributes to stress relief, health, and well-being. But how does someone ensure that a waterfront home is right for them? Asking the right questions during the house hunting phase is critical to answering that. Read on to discover five questions that help potential buyers get their feet wet before buying a waterfront home.
Can I Do the Activities I Want?
Homeowners should carefully consider everything they want to do to maximize their enjoyment of living by the water, including the activities that can and cannot be done on or in the body of water.
Is fishing allowed? If so, is it safe to eat the fish? Is the water suitable for swimming, i.e., free from pollutants or irritants that prohibit swimming? Is boating allowed on the body of water? If so, what types of watercraft are allowed? Are there a lot of mosquitoes in the area? Does the water smell different during certain times of the year? All these questions about activities can help to decide on a property. Using the water for the owner's desired activities is a significant quality of life consideration.
Do I Need Additional Insurance?
If the waterfront home you're considering falls within a potential flood zone, you might need flood insurance to protect your investment. The cost of a flood insurance policy will be determined by the likelihood that the home and its surrounding area will flood. A higher risk will mean more expensive policy premiums.
Buyers should ask specific questions regarding the potential for flooding and any past floods in the area. FEMA maintains maps of places that have flooded. Another thing buyers should check on is whether their homeowner's insurance policy covers flooding.
What's the Shoreline Like?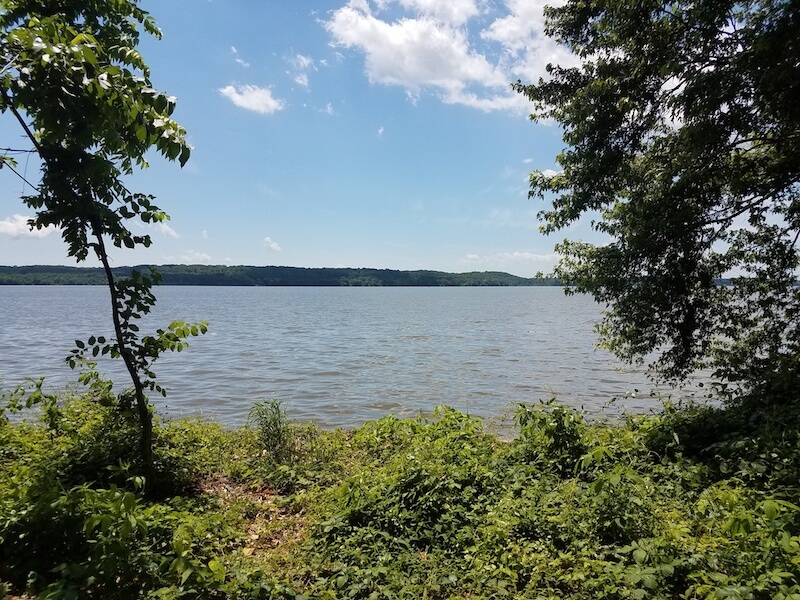 Sometimes the shoreline will need to be cleaned up to make it suitable for the new homeowner's needs. Whether the shore is sandy, rocky, weedy, or muddy, it might not be what the owner is looking for.
Another thing that people might not know about waterfront homes is that sometimes they'll be buying the house but leasing the land on which the home sits. This could be a lease from the federal government or a local municipal government, depending on the body of water. In this case, homeowners must enter a long-term lease with the government, which can add hundreds of dollars to monthly payments on the property.
What Will the Maintenance Involve?
The elemental exposure of living next to a body of water can significantly impact the wear and tear on a house and surrounding structures. Saltwater is particularly rough on oceanfront homes and can even reduce the lifespan of an HVAC system.
Year-round maintenance tasks will have to be kept up with to keep the property in pristine shape, and there are more tasks involved with many waterfront homes. A seawall, a dry dock, a boat house, a boat lift, and other structures must be cared for and maintained.
In some cases, even the body of water might be the homeowners' responsibility through an association. If that's the case, the association may be responsible for keeping invasive plant species out of the water. These maintenance tasks will add to the cost of owning a waterfront home.
Is There a Dock? If Not, Can I Build One?
Docks and waterfront homeownership can be a tricky combination. Even if there is a dock on the property, it may not have been properly permitted when it was built. An unpermitted dock can lead to surprise fines or other legal challenges. Sometimes a dock can be owned by another entity, even though it touches the homeowner's property. Therefore, it's essential to do due diligence when exploring a property with a dock.
If there's no dock present, will the owner be able to build one? Adding a dock to the waterfront might not be allowed in some protected zones. Find this out before purchasing a property that doesn't have a dock.
Waterfront Living at Its Very Best
It's important to talk to a real estate expert who has experience in waterfront homes when considering this type of purchase. Everyone loves spending idyllic days on the lake or sunning themselves on their own dock. But each property is unique, and the above factors can all come into play. Be sure to ask all these questions when exploring the possibility of a waterfront home.