5 VA Appraisal Requirements: What to Know About VA Home Inspections
Posted by Sallie McBrien on Wednesday, October 19, 2022 at 11:50:42 AM
By Sallie McBrien / October 19, 2022
Comment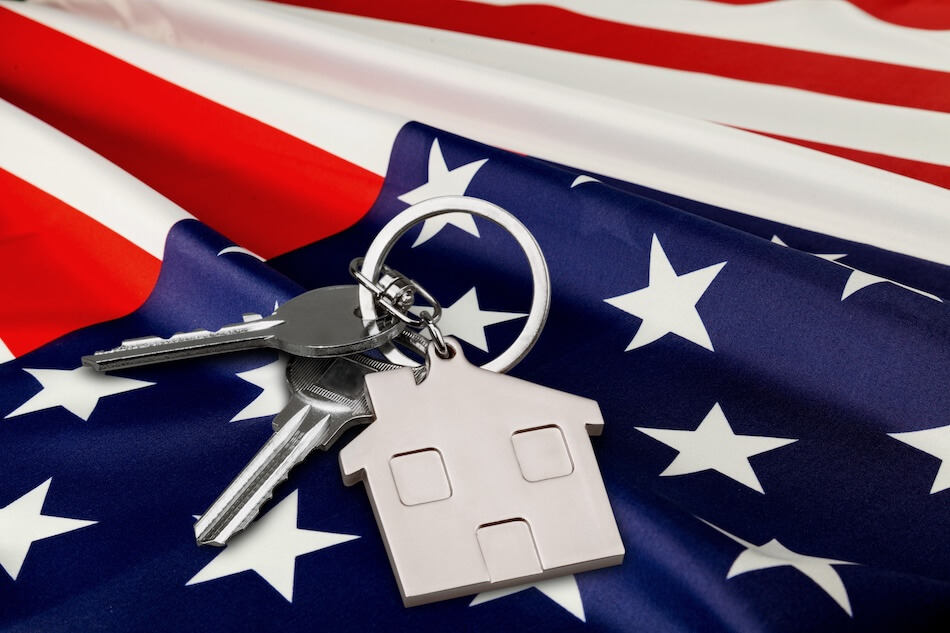 VA loans are specially designed mortgages that make homeownership more accessible for people who've served in the U.S. military. Qualifying for a VA loan provides buyers with zero down payments, low-interest rates, and minimalized closing costs. When paired with local BAH rates, the VA loan is a powerful tool. However, any property purchased with this mortgage must first pass a VA home appraisal. The purpose of a VA appraisal is to estimate the value of the property and ensure it meets the VA's minimum requirements. Here are five important things to know about VA loan appraisals.
For informational purposes only. Always consult with a licensed mortgage or home loan professional before proceeding with any real estate transaction.
A VA-Approved Appraiser is Required
The VA requires the appraisal to be conducted by an individual on their list of certified appraisers. What does a VA appraiser look for? The appraiser then has two important tasks to conduct. First, they'll inspect the house to ensure the home is safe, sanitary, and structurally sound. The VA refers to these as Minimum Property Requirements or MPRs, and specific requirements must be passed.
Next, the VA-certified appraiser must determine the home's fair market value. This is similar to any other mortgage application where the lender determines the home's market value and ensures the buyer isn't paying an inflated price for the home. If either of these criteria is not met, the VA will likely not approve a loan for the property in question.
VA Appraisal Fees are Charged
Buyers are typically required to pay for the appraisal upfront. However, the cost will vary. The cost for a VA appraisal depends on the type of home being purchased and what state it's located in. As a rough estimate, buyers can expect to pay between $500 and $900 for a VA home appraisal. That being said, some buyers can successfully negotiate to have the appraisal fee deducted from the closing costs.
Appraisals Take About 1 – 2 Weeks
Officially, appraisers must respond to schedule the appraisal within two business days of receiving the request and then have five to 21 business days to complete their report (with some exceptions). In most instances, VA loan appraisals are completed in about 10 days. Buyers should plan for extra time during the closing process when buying a home with a VA loan.
Costly Repairs May Be Part of the Package
While the Veterans' Administration has strict guidelines for homes purchased with VA loans, this doesn't mean the house will be perfect. All it means is the home is safe, sanitary, and structurally sound. The appraisal does not take the place of a traditional inspection. All buyers should plan to hire an inspector to determine the true condition of the home. The VA appraiser will ensure the home meets basic livability, but that doesn't mean the property will be problem-free.
Still, VA buyers should still get a home inspection before buying. The traditional inspection process will examine the home in far greater detail and identify other deficiencies that go well beyond what's listed on the VA loan appraisal criteria. In some cases, it's wiser to get an inspection first to know everything about the home before paying for a VA appraiser. This gives the buyer an option to walk away from a "money pit" home without paying several hundred dollars for the VA appraisal.
Options For Homes That Fail VA Appraisals
If the VA doesn't approve a loan based on the appraisal and the buyer still wants the home, buyers have a couple of choices. They can ask the seller to lower the purchase price or to make up the difference in cash. Another option is to petition the VA for a Reconsideration of Value.
If all else fails, buyers can use BAH on a mortgage application to qualify for other types of mortgages. This route might not be ideal for anyone purchasing a primary residence. However, real estate investors using dual military BAH might choose to buy a home that fails VA appraisals with the intention of rehabilitating it and selling it for a profit.
Appraisals Help You Get the Best Value With Your VA Loan
VA loans are a valuable benefit to anyone buying a home in the military. However, before getting started, it's important to understand what's involved with this type of loan. VA home appraisals are an extra step that further protects your investment. By learning about this process, military homebuyers can plan ahead and navigate the VA appraisal process with ease.
For informational purposes only. Always consult with a licensed mortgage or home loan professional before proceeding with any real estate transaction.