Top Things to Know Before Moving to Alexandria, VA
Posted by Sallie McBrien on Monday, January 13, 2020 at 11:38 AM
By Sallie McBrien / January 13, 2020
Comment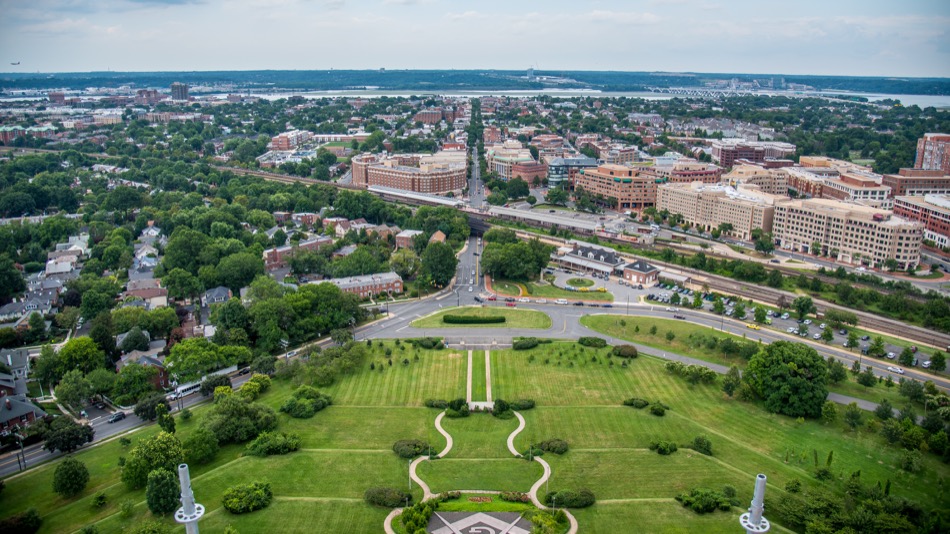 Nearly 160,000 people call Alexandria, Virginia home—and for good reason. There are endless fun things to do, awesome places to eat, and shopping centers to explore. Knowing just what the city has to offer can help everyone decide if they are ready to move here. Here's a glimpse into the top things to know before moving to Alexandria.
The City is Quite Walkable
Although it stretches over 15 square miles, Alexandria is quite walkable with a score of 60 out of 100. The most pedestrian-friendly neighborhoods surround the historic downtown district and include:
All these neighborhoods have a walk score in the 80s as they have well-built sidewalks, signals, and other safety elements integrated into their designs. These neighborhoods are also friendly to bicyclists who prefer to pedal their way to work, school, and other destinations throughout their day.
Old Town is as Quaint as Can Be
It is a good thing that Old Town is so walkable because it is a great place to spend the day. Meandering along the riverfront, this historic neighborhood features gorgeous cobblestone streets and sidewalks made from red brick. Every restaurant and boutique along the way beckons and calls people in, giving them a chance to see what makes the area so special. And if locals get tired of walking about, they can simply hop on the free King Street Trolley to make it to their next destination on the itinerary.
And Dog-Friendly to Boot
Alexandria ranks as one of the top 10 dog-friendly destinations in the nation. Many restaurants in Old Town and beyond allow dogs to accompany their owners on the patios and even provide a treat or two during their stay. The cityscape also boasts 20 distinct dog parks, many of which are fenced in and equipped with watering stations galore. No matter where dog owners go in this city, their canine companions will be warmly welcomed with open arms.
There Are Award-Winning Restaurants Galore
With a move to Alexandria, everyone puts themselves in range of award-winning restaurants galore, such as:
The Warehouse
Chart House
Namaste
Chadwicks
Old House Cosmopolitan
Del Ray Café
These hot spots regularly land in high-end food publications from Bon Appetit to The New York Times. They are well worth a visit or two, though many put them on their regular rotation. The tough part is choosing which one to go to when the opportunity to go out to eat arises.
Schools Maintain a Focus on STEM Topics
The public schools across Alexandria put a lot of focus on STEM, or science, technology, engineering, and math, giving students a great start from Kindergarten on. They even have a high school dedicated to these disciplines, the Thomas Jefferson High School for Science and Technology. With a STEM curriculum, students can explore the way the world works from a number of different perspectives. This gives them a clearer outlook on life and assists in choosing a career path from an early age.
Washington D.C. is Just a Stone's Throw Away
With a move to Alexandria, Virginia, people can live near a major metropolitan area while enjoying a small-town feel. They can enjoy all the benefits of living near a big city without having to live there. They can simply take a 15-minute bus drive to arrive in D.C., then return home when they have had their fill. If they prefer a trip to a quaint downtown area, Old Town is always easily accessible from all the nearby neighborhoods.
By looking at all these different aspects of moving to Alexandria, Virginia, everyone can decide if this is the right step for their household. Then, they can take the next steps, confident they are making the best decision possible.