14 Things to Know About Moving to Alexandria, VA (2023 Guide)
Posted by David Rainey and Sallie McBrien on Thursday, December 1, 2022 at 11:35 AM
By David Rainey and Sallie McBrien / December 1, 2022
Comment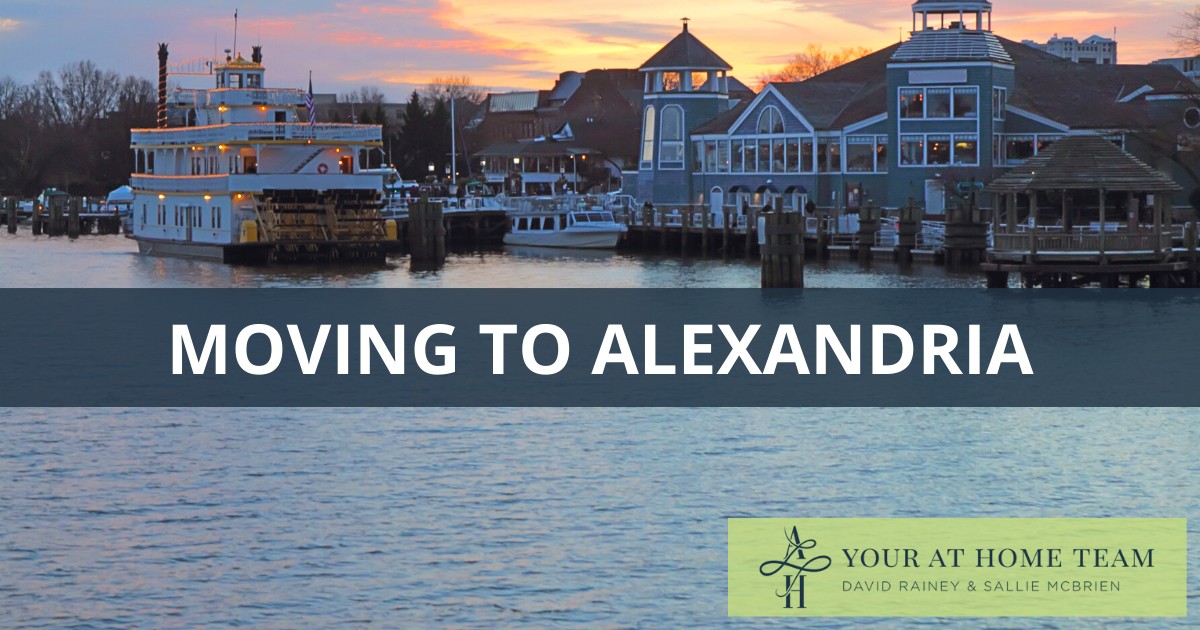 Living in Alexandria, VA
Alexandria, Virginia, is steeped in America's history and home to more than 160,000 residents. Influencing Alexandria's economy is the U.S. Armed Forces, state-of-the-art industries, government agencies, public entities, and private organizations. Depending on the neighborhood, residents get a great view of the water and surrounding woodlands over the Potomac River.
The most noticeable characteristic of living in the Alexandria community is the town's ability to modernize and rejuvenate the area while retaining memories of its past. The Old Town neighborhood is a good example, where residents and visitors can enjoy a leisurely walk or delicious meal among century-old buildings along Alexandria's waterfront. As for nightlife, Alexandria's downtown comes alive as the sun sets and residents gather to listen to music, dance the night away, and toast to good friends and good lives. Being part of the Washington, D.C., metro area adds a host of additional options for residents to enjoy.
Considering this wonderful city as your next place to call home? Read on for an overview of more things you should know before you move to Alexandria.
Cost of Living in Alexandria
The cost of living in Alexandria is a measurable index based on basic living necessities, including housing, food, energy, transportation, medical care, taxes, and other expenses. The index allows an individual to compare the cost of living between different locations, using 100 to represent the average cost of living across the United States.
With a cost index of around 150, Alexandria is one of the more expensive places to live in Virginia. Other cities in Virginia score higher or lower; the nearby Arlington community, for example, is more expensive with an index of 169, while in Richmond, the cost of living rates about 95, lower than is typical in the U.S.
However, this cost of living isn't distributed equally among expenses. For example, while health care and utilities are slightly more affordable than the U.S. average, it takes about $112 to buy the same number of groceries in Alexandria that $100 would buy elsewhere. Additionally, transportation is significantly more expensive in this city than the average cost in Virginia. Housing is by far the highest relative expense, with an index of almost 235, while most Virginians enjoy an index of only 111. For a more concrete example of the relative expenses, the median home cost in Alexandria is $542,000, compared to Arlington at $680,000 and the state's average of $258,000.
Supply and demand play a role in establishing the per-month rents for Alexandria and the surrounding areas. Studios typically require around $1,665 per month, with one to three bedrooms averaging $1,700, $1,960, and $2,560, respectively. Rentals with four bedrooms pass the $3,000 mark with an average per-month expense of approximately $3,150.
Moving to Alexandria While in the Military
Moving while in the military has its challenges of choosing to live on-base or off-base—though in some cases, relocators may be required to do one or the other. Every military installation has a designated point of contact for housing guidance for active-duty military personnel and their households. Good news: the choice of housing is available to both individual service members and active members who are part of a household.
Family housing is free on-base, and living here can provide a sense of familiarity among other military households. Individual members choosing to live on-base have access to the barracks, complete with amenities for this chosen lifestyle. Added benefits of living on-base include easy access to the commissary, base exchange, and other base facilities and activities.
Military members living off-base can qualify for a monthly housing allowance to help with paying rent or mortgage payments. If the active-duty personnel opts to purchase a home, they generally work with an area home lender facilitating the financial benefits through VA loan programs.
VA loan options accommodate veterans, active military, and surviving spouses in securing a private residence of their own. These loan programs also make it more affordable to buy a home with benefits like zero- to low-down-payment requirements, no mortgage insurance premiums, and competitive loan rates since the loans are backed by the federal government.
Alexandria Area Military Bases
Within the State of Virginia, there are 27 military installations with at least one base for each branch of service. Seven of these bases are located in or near Alexandria and consist of Army, Coast Guard, and Marine installations, including:
Navigation Center Coast Guard Base, Alexandria
Telecom Systems Command Coast Guard, Alexandria
Warrenton Training Center Army Base, Alexandria
Henderson Hall Marine Corps Base, Arlington
Fort Myer Army Base, Arlington
National Maritime Center Coast Guard, Arlington
National Pollution Center Coast Guard, Arlington
Many of the popular neighborhoods within the lower area of Alexandria are home to service personnel and households with an average commute time of 30 minutes. Several of the 27 bases are located in Virginia's northern, central, and coastline communities, making the commute into Alexandria or Washington, D.C., longer but possible with public transportation or military transport.
Alexandria Job Market
The list of major Alexandria employers defines the quality of business practices in the city and the surrounding areas, with a job market made up of independent and technology enterprises like Systems Planning & Analysis Inc., Pro-Sphere Tek, Inc., Culmen International, Invictus International, the Edgesource Corporation, and the National Science Foundation.
International organizations include the Salvation Army National Corporation and United Way Worldwide. Government agencies and offices include Washington Metropolitan Area Transportation, U.S. Department of Defense (DoD), USDA Food and Nutrition Service, U.S. Patent and Trademark Office, and the U.S. District Court Eastern for the District of Virginia.
Popular Industries in the Area
According to the Chamber of Commerce, industries and job market positions are expected to experience steady growth rates. Large market segments include IT & cybersecurity, the federal government, marketing communications, architects, engineers, and professional services, including finance, legal, and real estate.
Things to Do in Alexandria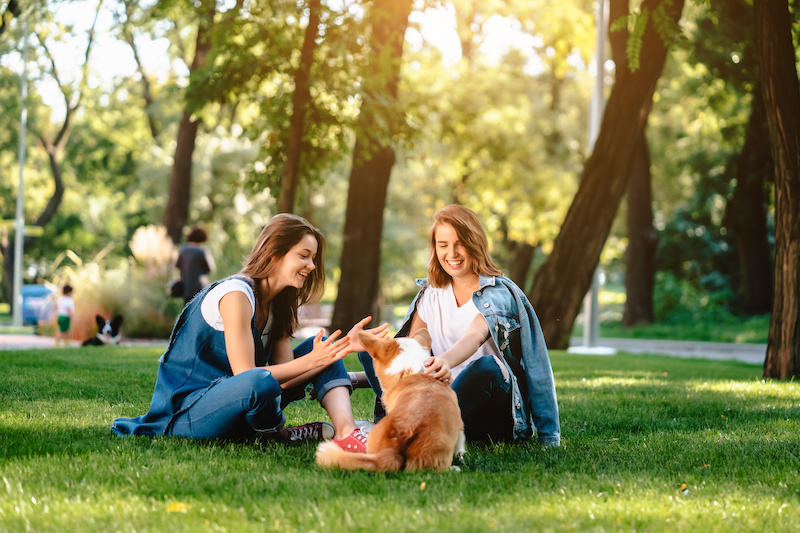 The greater Alexandria area has various things to do, keeping residents and visitors busy, active, and relaxed. All they have to do is choose between visiting one of the historic sites, parks, or museums, hanging out at the waterfront, or hopping on a boat cruise and touring the local waterways.
Historic King Street is a 20-block span of preserved architecture in the Old Town neighborhood. Enjoy browsing hundreds of shops housed in 18th- and 19th-century buildings, a weekly farmers market, and restaurants with vibrant outdoor dining.
Torpedo Factory Art Center was once exactly that during World War I. Today, it's home to 165+ local artists. Enjoy viewing the galleries, see artists at work, and if you see something you can't live without, buy it.
Take a step back in time and enjoy the day at George Washington's Mount Vernon. Take a tour of the mansion and grounds, visit the museum and education center, and grab a bite to eat at the Mount Vernon Inn Restaurant.
Outdoor Activities
Alexandria has more than 900 acres dedicated to outdoor parks and public enjoyment. There are picnic grounds, spray adventures, dog parks, hiking and walking trails, and botanical preserves for outdoor enthusiasts.
Lyon Village Park is two acres with tennis, basketball, and a spray playground open during the summer.
Fort Scott Park is 12 acres of nature trails and walking paths. Spend the day at one of the picnic areas or play ball at one of the ball fields from sunrise to sunset.
Mount Vernon Trail is a scenic 17-mile hike, walk, or bike ride along the George Washington Memorial Parkway.
Restaurants, Breweries, and Bars
Warehouse in Old Town serves prime steaks and fresh seafood in this historic building. Enjoy the Sunday brunch or try one of the small dish specialties during Happy Hour, Monday through Friday, 4-7 p.m. at the bar.
Viola's Dockside Grill is another Old Town favorite, with indoor and patio seating overlooking the marina. It's casual dining with fresh seafood, salads, and sandwiches. There's a kid's menu with favorite bites and brunch dishes.
Virtue Feed & Grain serves a modern-day mix of culinary flavors matched to its name in this 1800s Old Town building. Come to taste the quality and enjoy mouthwatering flavors being served inside or on the patio.
Nightlife
219 Restaurant offers New Orleans-styled dishes created from local ingredients. Come for the food and enjoy the live music nightly in the Basin St. and Cigar Lounges. There's a live DJ from Tuesday to Saturday for dancing the night away.
Murphy's Grand Irish Pub is described as a "home away from home." The food is tasty, the beer dark, and the music lively.
Bobby McKey's Dueling Piano Bar is a must-see experience. Located on the other side of the Potomac River, the piano keys come alive, playing audience song requests. Choose your drink from wine, cocktails, and beers with savory to spicy food dishes throughout the evening.
Alexandria Climate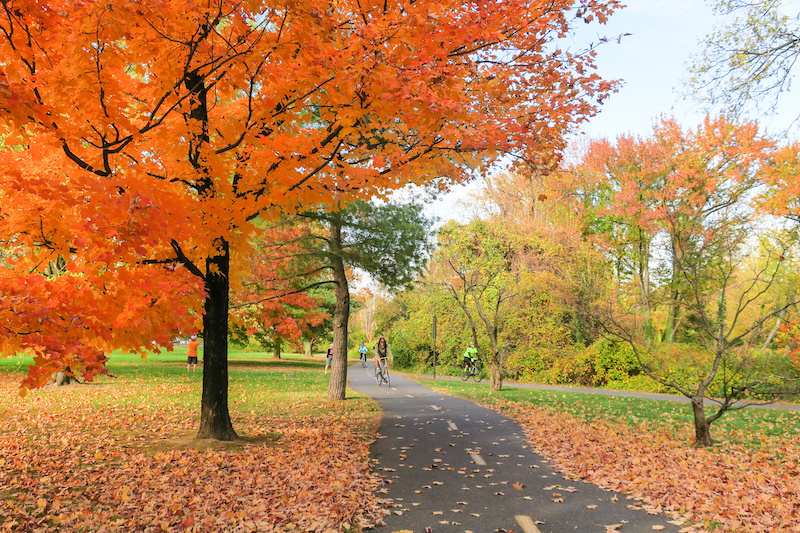 All four seasons are present in Alexandria, with an average of 200 sunny days, at least 40 inches of rain, and about 15 inches of snow annually.
Spring welcomes rainfall with cherry blossoms and local flora blooming in mild-to-moderate seasonal temperatures. Summers are hot and humid, and being close to the water may add even more moisture to the air. During July, temperatures have reached 88 degrees. Fall foliage brings beautiful russets, golds, and reds, warming up the landscape as temperatures begin to cool down. The arrival of winter brings the chill during January, with a low of 27 degrees.
The favorite times of the year are from June to early October, with temperatures between 65 and 80 degrees. Best-loved times for outdoor activities and water sports are late June to August, with temperatures between 75 and 90.
Traffic in Alexandria
Life in Alexandria, as with most cities, comes with traffic congestion. Most workers in Alexandria have a 30-minute commute with no traffic. Commuters heading downtown from I-95 can take U.S. Route 1. Exit Patrick St. to King St. early enough to miss the traffic. A single road hiccup can add up to an hour or more to the commute.
More than 50% of commuters prefer to drive private vehicles alone. However, driving can cause parking delays. Drivers shouldn't expect government locations with huge parking lots to accommodate the parking demand. Parking in these locations may be restricted, and open parking could be further from the destination than expected.
Generally, there's a trolley or bus to get people to the front door as long as they plan their time accordingly. People who park on the street or in a garage may need to pay a fee or use a parking permit. The best strategy is to leave early to get a parking spot.
Another 15% have found that Metro transportation helps to avoid the daily traffic congestion. Public transportation gets commuters to work within 30–45 minutes without delays on most days. Within the city of Alexandria, it's not unusual for residents to walk or take the bus to work.
Alternative Routes
I-95 could be the busiest roadway in Alexandria since it connects to interstate 395, 295, and 495. Of the three, I-395 goes directly through Alexandria, while I-295 routes towards the Ronald Reagan Airport, which is usually congested. I-495 surrounds the area of Alexandria's hub, so on a busy day, it may be the best alternative.
From the I-495, commuters can exit onto State Routes 7 and 236 to reach downtown Alexandria. Fair warning, however: the I-495 alternative may avoid traffic, but it may also increase the commute time.
Public Transportation in Alexandria
Alexandria's commuters have several choices when it comes to public transportation. Alexandria has connections to four Metro stations, 25 bus lines, water taxis, and bike shares. The metro and train stations travel throughout Alexandria and into Washington, D.C.
A local public bus system and a Metro public bus system can travel to the entire D.C. metro region. DASH Bus is the local bus system servicing the City of Alexandria, connecting to the Metrobus, Metrorail, and local bus systems.
The Washington Metropolitan Area Transit Authority, also known as WMATA, operates the Metrobus and the Metrorail. Metrobus has over 300 routes and 15,000 bus stops for Alexandria, the Arlington community, the Fairfax community, the Falls Church community, and Washington D.C. Metrorail trains stop at 91 stations, serving Virginia, Maryland, and Washington, D.C.
The Virginia Railway Express is the rail commuter service operating Monday through Friday from the northern Virginia suburbs to Washington, D.C.
Most of the bus stations have bicycle racks for commuters riding to and from the public transportation sites. There may be less traffic congestion with these modes of travel, but they still require some planning and schedule monitoring to ensure commuters arrive on time.
Alexandria Schools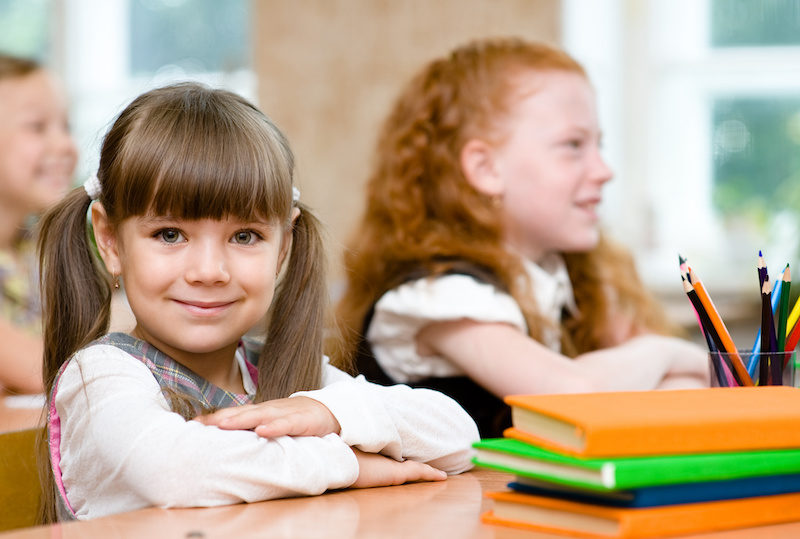 The City of Alexandria has one preschool, 12 elementary, two middle, and one high school.
Elementary schools include John Adams, Charles Barrett, Patrick Henry, Jefferson-Houston, Douglas MacArthur, George Mason, Mount Vernon, and James K. Polk. Middle schools consist of Francis C. Hammond and George Washington. High schools comprise two campuses: T.C. Williams Minnie Howard and T.C. Williams King Street.
Over 200 schools exist in the greater Alexandria region, comprising preschools, elementary, middle, high, and private schools. Residents with an Alexandria address who live in Fairfax County attend schools in the Fairfax school district. Fairfax elementary schools include Waynewood, Hayfield, Stratford Landing, and Lane. Middle schools consist of Hayfield Secondary, Twain, Glasgow, and Holmes. High schools include Thomas Jefferson, Hayfield Secondary, Edison, West Potomac, and TC Williams.
Several institutes of higher learning are located in Alexandria, including Stratford University, Strayer University, and the Virginia Tech Washington-Alexandria Architecture Center, among others.
Discover the Possibilities in Alexandria, VA
Alexandria offers modern living, active lifestyles, and an inner-city hustle and bustle for nightlife entertainment. Additionally, the area claims a healthy economy, a strong job market, low unemployment, and state-of-the-art healthcare programs, making Alexandria's townhomes excellent places to live.
There's a nice mix in the landscapes, from breathtaking views of the Potomac River to the vibrancy of Old Town's charm, and main streets lined with gorgeous architecture. This historic city sparkles with local celebrations and festive events, time-honored monuments, and residents that truly make this city their own.