Pricing a Home For Sale? 5 Important Considerations
Posted by David Rainey and Sallie McBrien on Wednesday, March 8, 2017 at 11:57 AM
By David Rainey and Sallie McBrien / March 8, 2017
Comment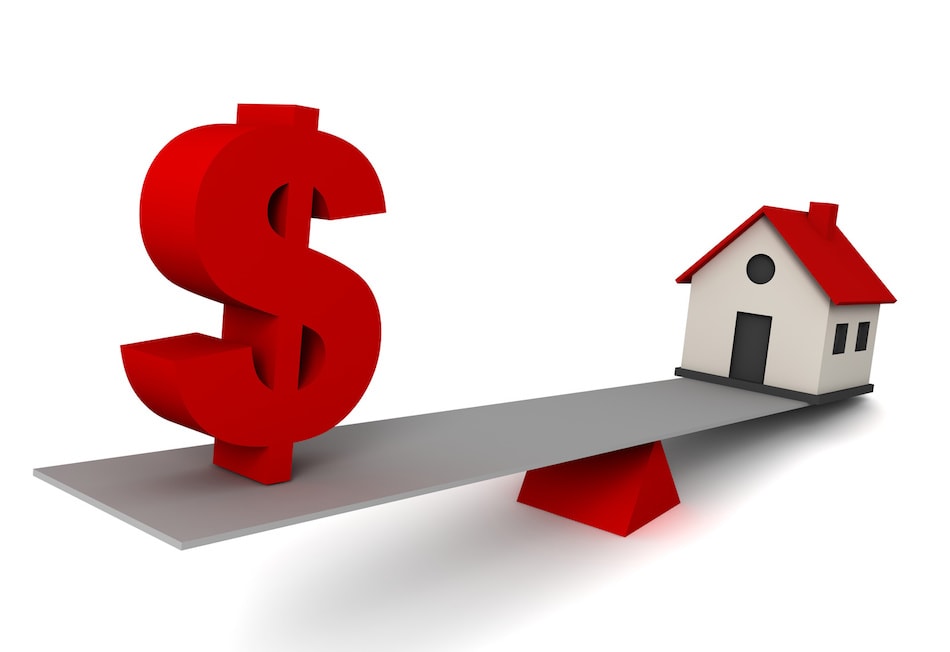 Once the decision is made to sell a home, one of the big questions on the minds of most homeowners is often about pricing. Because each home is likely to be unique in age, condition, size, location, features, and amenities, there is no good one-size-fits-all method of choosing the right price.
While sellers want to make sure they are getting as much money as possible for their homes, they also know that buyers will shy away if they set the price too high. Arriving at the right price is crucial for having a successful sale and sellers who consider the following five things are more likely to find that perfect price point for the best possible home selling experience.
The Activity of the Local Real Estate Market and any Expected Trends
The level of activity in the immediate area is the first thing to consider when working to price a home correctly. Homeowners whose market area is undergoing higher levels of activity may be able to price their home higher than homeowners whose markets are seeing less interest from home buyers.
When looking at the activity level, sellers will also want to consider factors such as:
seasonal influences, including winter weather that might affect the price at which they can sell their home or incoming tourists or vacationers who may become buyers for their home
economic influences, such as new or expanding employment opportunities that might help to boost the number of buyers interested in purchasing a home in their area
area amenities that can boost or decrease buyer interest, such as the quality of schools and medical care in the area or popular cultural or recreational activities
The Number of Homes on the Market in Your Area
Another factor that will help to determine the best price point for a home is the number of homes for sale in your area that fall into the same general price range. More homes for sale means that buyers will have a bigger selection to choose from, a condition that can decrease the price a home should be listed for. If, however, there are few competing homes in the area that offer the same quality, features, and size, the asking price may increase significantly because buyers have fewer choices.
Your Home's Current Value and Other Pertinent Financial Data
In addition to conditions in the local market place, sellers must also consider their overall financial position as it relates to the home being sold. This includes:
the amount owed on the home, including the original mortgage, and any second mortgages or liens, including HELOCs, HOA assessments, etc.
the estimated value of the home, based on an a formal market appraisal or a detailed comparative market analysis performed by a reputable real estate agent who specializes in listing and selling homes in the same area
the cost of any repairs or renovations that must be completed before selling the home
any negative financial information, such as pending bankruptcies or foreclosures or serious income reductions in the household due to divorce, death, illness, job loss, etc.
the equity position of the seller and how quickly they need to sell the home for financial or other reasons
Homes that have considerable amounts of equity and whose owners are in a strong financial position are often better able to price near the top of their value range, while also weathering any changes in the market and being able to wait more patiently for the best possible offer. On the other hand, owners who are experiencing pressing financial issues may want or need to consider pricing their home low to get it sold more quickly.
Trying a Higher Listing Price First can be Dangerous
Homeowners who want to get the best price for their homes often wonder if they should try out a higher listing price when their home is first listed. Many use the flawed idea that they can always reduce the price without considering that trying a higher one will usually cause their home to be ignored by serious buyers and result in a longer time on the market and lower offers. Instead, sellers should work to increase buyer interest and traffic by pricing the home accurately from day one.
Using the Services of an Agent Pays off at Closing
Sellers who are struggling with pricing their home sometimes make the mistake of trying to sell it on their own in order to save the cost of the real estate sales commission. Statistics, however, show that sellers can usually expect to sell their home for thousands more with the assistance of the right agent than they can on their own. In addition, figures provided by the National Association of Realtors® also show that the number of homes sold by owner each year makes up only a small portion of the total number sold. This clearly illustrates that the majority of home sellers understand that using a real estate professional is the best way to ensure their home is priced correctly so that they can enjoy the best possible home selling experience.