4 Things You'll Learn About Alexandria In Your First Year
Posted by David Rainey and Sallie McBrien on Tuesday, January 18, 2022 at 11:25 AM
By David Rainey and Sallie McBrien / January 18, 2022
Comment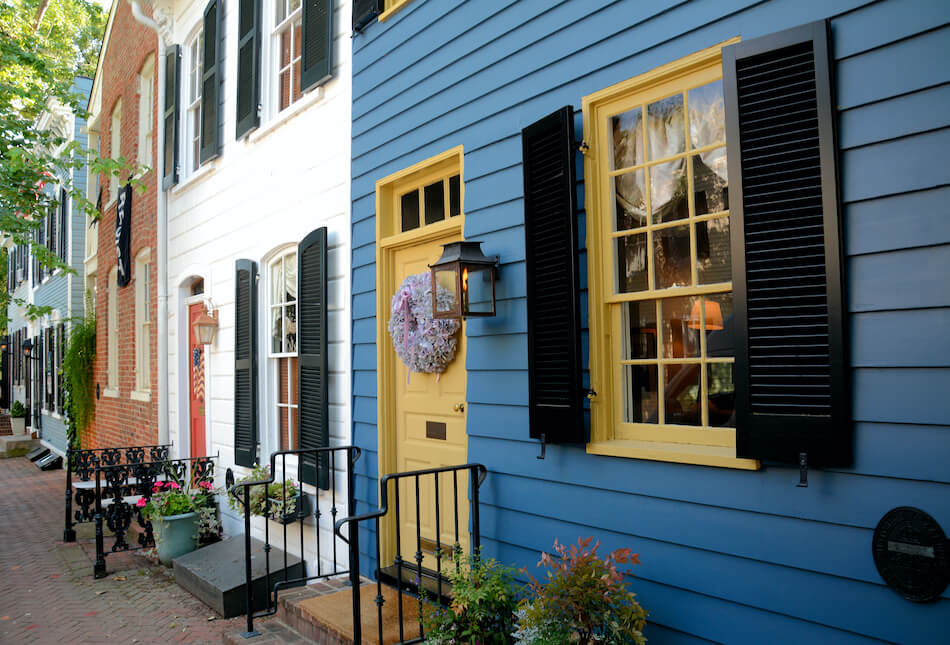 People are moving to Alexandria at a record pace lately, and after you get to know the city for yourself, you'll understand why! Whether you work in D.C. and are looking for a quiet place with an easy commute or want to live in a charming location by the water, the city of Alexandria has something for everyone. If you've recently moved to town, you have much to look forward to. Keep reading to learn four things you'll love about Alexandria in your first year.
There's Historic Charm on Every Street
With its 300-year history, Alexandria is one of the oldest European settlements in the U.S. With so many historic monuments in Alexandria, you can enjoy a truly immersive experience in your first year.
You'll find reminders of its rich and storied place in American history all over the city. Still, one of the most famous attractions in Alexandria is the Mount Vernon area, George and Martha Washington's Alexandria Estate. The property hosts fascinating daily tours that give visitors a view into how the most famous founding father lived and worked.
There's the George Washington Masonic National Memorial dedicated to preserving the memory of Washington and his role as a Mason, and the Torpedo Factory Art Center, built in 1918 at the close of WWI to manufacture Mark III torpedoes. Now, it's the oldest community of artist studios, with more than 150 artists creating, exhibiting, and selling their work to the public.
Alexandria also has a 100-year-old coffee roastery and the region's first craft brewery established in 1770, before the Declaration of Independence was drafted!
History buffs also love to belly up to the bar at Gadsby's Tavern for an evening of great food and drink. Built in the 18th century, the hotel and restaurant accommodated important guests like Thomas Jefferson, John Adams, and James Madison. The restaurant still serves traditional American fare and features a historical museum inside the building.
You can enjoy walking tours around Alexandria's neighborhoods highlighting the area's rich history, including notable Civil War sites and heritage tours highlighting Alexandria's African American history.
The Neighborhoods Are Fantastic
The best neighborhoods in Alexandria offer something unique to suit every lifestyle. Old Town Alexandria is where you'll find the George Washington Masonic Memorial, and it's also one of the most popular neighborhoods in Alexandria. Located on the banks of the Potomac River, it's a bustling hub for celebrated restaurants, quaint shopping, and boutique hotels. Make an effort to explore them all in your first year.
But Old Town is just one of Alexandria's four prominent historic neighborhoods. Carlyle/Eisenhower, Del Ray, and West End have their unique dining, shopping, and art scenes. Each neighborhood features a diverse selection of dwelling options for every lifestyle, from charming homes to modern apartments in Alexandria.
These highly walkable Alexandria neighborhoods are also bike-friendly and have easy access to the Metrorail system that'll get you to D.C. in 15 minutes, perfect for commuters who work in the city. (In fact, the city is so close, you can see the Capitol building and the Washington Monument from the waterfront.)
Given its walkability, it should come as no surprise that Alexandria is an extremely dog-friendly city. You'll find fun stuff to do with your four-legged friends, like canine boat cruises and doggy happy hours at local restaurants.
It's a Great Place to Enjoy Some Outdoor Recreation
The Potomac River is one of the biggest attractions for outdoor fun in Alexandria, with miles of biking and hiking trails along its shores and excellent boating and sailing. The outdoor activities in Alexandria change with the seasons, so it takes a year to try them all.
The Mount Vernon Trail offers 18 miles of green space and waterfront areas for running, walking, and cycling. The trail runs through Old Town from the Mount Vernon Estate to D.C. This is an excellent spot for bird watching as well, and if you're lucky, you may even catch a glimpse of a bald eagle near Belle Haven and Jones Point Park along the trail.
The Job Market Is Booming
In addition to the job opportunities within D.C., Alexandria is experiencing its rush of employment opportunities and economic growth. ​
Many high-tech corporations, government contractors, and trade organizations call Alexandria home. Amazon has also recently opened a new headquarters between Alexandria and Arlington, VA, providing over 500 new jobs for residents. Whether you're relocating for a job or coming in search of a new line of work, the robust Alexandria economy makes working here a delight.
With its proximity to D.C., the influx of new jobs, and the influx of new residents, Alexandria's cost of living is understandably slightly higher than the state average.
Enjoy The First of Many Fantastic Years in Alexandria
Your first year in Alexandria is sure to be a thrilling time. It's hard to fit everything you'll come to love as a local in just one list. There's far more to the city, so we humbly invite you to check it out. You'll fall in love with its charm, vibrant personality, and natural beauty.​