Your Guide to Installing Additions to Your Home
Posted by David Rainey and Sallie McBrien on Tuesday, June 5, 2018 at 12:42 PM
By David Rainey and Sallie McBrien / June 5, 2018
Comment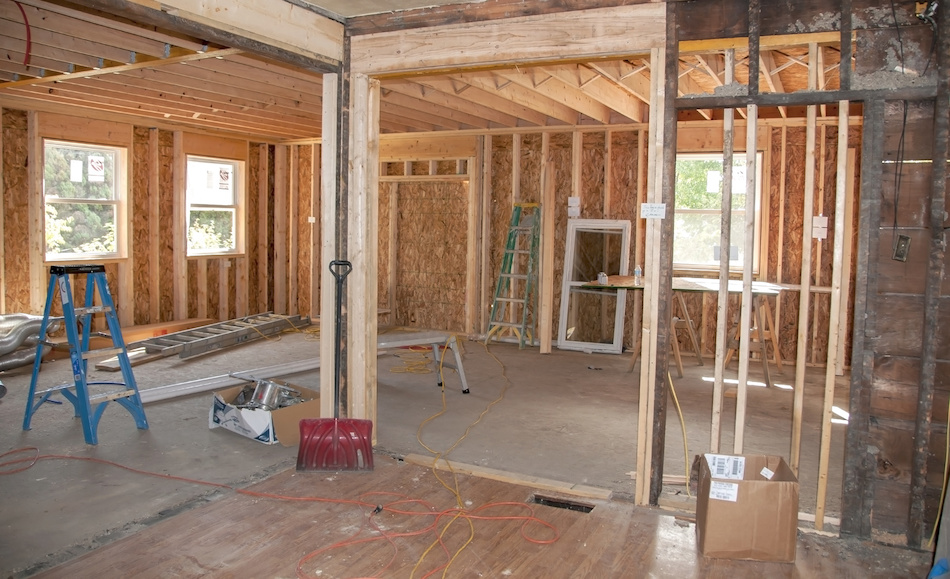 Additions not only significantly increase the quality of life for those who live in the home, but it can also boost the resale value. From sunrooms to second stories to third bathrooms, there are plenty of exciting ways to expand! But installing an addition comes with its potential drawbacks too, and it's all too easy to go overboard with plans before fully realizing those downsides. Learn more about what to consider before having blueprints drawn up.
Consider the Alternatives
Before radically changing their Cameron station home, homeowners should ask themselves if it's truly necessary or not. Those who simply want more space should look toward their current space before deciding they need more. An unfinished basement/attic, garage, or underutilized space is usually the first place to start. The foundation is already there, so it may make more sense (both economically and practically) to convert these spaces before adding on.
If the decision is to add on to the property rather than to convert existing space into a greater living area, the next question homeowners will need to answer is whether to add up or out. Building out may require adding additional foundation and even a local zoning variance, however, it often offers the least disruption to a homeowner's life. Building up takes nothing from the usable yard to a home and additionally, may not require additional zoning permits. This type of addition, however, does require adding a stairwell into the home, as well as completely restructuring the home's support system.
Understand the Point
It's easy for homeowners to get caught up in their imaginations—especially if they've been living there for a quite some time. But this can be a dangerous approach in the long-term. If the traffic patterns in the morning aren't congested, then homeowners may not need a new bathroom. If homeowners have an empty garage, then they may not need extra storage space. First, identify the biggest problem in the home and how a home addition could solve it.
Financial Matters
Most homeowners will need to take out a home improvement loan to cover the full cost of the addition, so they'll need to take stock of their credit score and collateral. Certain opportunities, such as the 203k loan, may be able to offer homeowners in less affluent neighborhoods the interest rates they need to make their home addition a reality. When applying for a loan, homeowners can list their labor as an asset if they're planning to do some or most of the work themselves. This commitment can make it easier to be approved.
Check with City Hall
From general obstacles (e.g., trees, utility poles, etc.) to more specific plumbing problems, homeowners should plan out how their addition will affect their own land, plus that of the surrounding neighborhood. They'll also need to run their plans by local officials to ensure that all work is done legally. Each neighborhood has its own ideas about safety, restrictions, and building methods, so this is an extremely important step. Failing to do this may make the home more difficult to sell down the line.
The Fun Part
After a homeowner decides that a home installation is for them, it's time to gather the necessary inspiration to choose the look of the addition. It's a time to forget about budgets and start earmarking favorite designs from websites, magazines, and decorating books. It's a time to head to open houses to take photos and then study them later. Even if a homeowner has to downscale the grandeur of their favorites, these activities can all help create the right color scheme, design, and configuration plan.
While a home addition is no doubt one of the most thrilling changes a homeowner can make, the expense and preparation alone can be enough to overwhelm an already busy person with more in their life than just a house. People need to shake things up every once in a while to keep things interesting, but they need to keep in mind the practical factors before going forward.