You've Selected an Agent to Sell Your Home. Now What?
Posted by David Rainey and Sallie McBrien on Monday, October 3, 2016 at 10:38 AM
By David Rainey and Sallie McBrien / October 3, 2016
Comment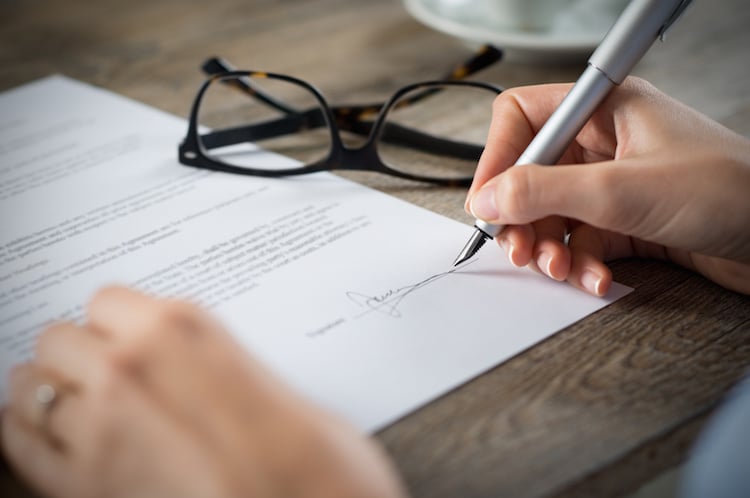 As you prepare to sell your home, your first job is complete; you have chosen a qualified real estate agent. Now what?
Hopefully, your agent will now present you with some forms to sign and information to discuss.
Since you will want to place your home on the market as soon as possible, take the time to understand the next steps in the home selling process.
Listing Agreement
The listing agreement is the agreement between you and your real estate agent's brokerage. Before signing on the dotted line, sit down with your agent and take the time to review and understand the contract.
The listing agreement will specify the percentage or amount of commission to be paid to the brokerages involved in selling your house.
There are a few types of listing agreements. Be sure your agent explains the type of listing agreement you are signing. The agreement should identify who is representing you and the terms of the agreement. Ask questions until you feel comfortable with the terms.
Comparative Market Analysis
Your listing agent may create a Comparative Market Analysis (CMA) for your home. CMAs provide price estimates, or price range, to aid you in understanding your home's value. The CMA considers factors of the home, such as:
number of bedrooms
number of bathrooms
property and lot size
age of home
features and amenities
This information is balanced against other recent home sales in the area, and specifically homes and properties that are similar to yours. Your agent relies on experience, expertise, and comparable homes in your area to arrive at the suggested selling price for your home.
Title Information
Your agent can provide you with a copy of the jurisdiction's tax record. Title information will be provided by the title/escrow/settlement company. Title information shows the existence of any liens. Liens may include unpaid mortgages, unpaid property taxes, unpaid HOA dues or any other debt in which the property was used as collateral. For the seller to sell their house with clear title, all liens must be paid before transferring ownership to the buyer.
Seller's Net Sheet
Most people sell their homes for purposes of receiving money for the home. The Seller's Net Sheet ,or sometimes called Seller Net Proceeds, is an estimate of the expenses and resulting proceeds related to the sale of the property at a given price point. These expenses are netted against the proceeds from the sale of the home.
The net sheet is particularly important when you are selling the home for only a little more than the amount you owe on it. The estimated net sheet can help you determine if you need to pay additional money at settlement. Your real estate agent should explain the costs and expenses associated with the transaction
Proposed Marketing Plan
When you are ready to list your home for sale, you need to know that your agent has a solid plan to sell it quickly. This is where the proposed marketing plan comes in. Real estate agents and agencies often take varying approaches to marketing homes in different housing markets. The proposed marketing plan usually identifies the actions, advertising, and other efforts to be used in marketing your property for sale.
Discuss with your agent how buyers will find your home; internet exposure, social media, print advertising, etc. The marketing plan may also include various other ways your agent and their brokerage will assist you in selling your home quickly and for the highest and best price.
The decision to sell your home is fraught with a lot of excitement and worry. Paperwork from your agent can complicate the situation if you do not know what you are reading or signing. Gaining a better understanding of the process early lets you move on to accepting offers from buyers with less stress.
#hw