Having the Right Team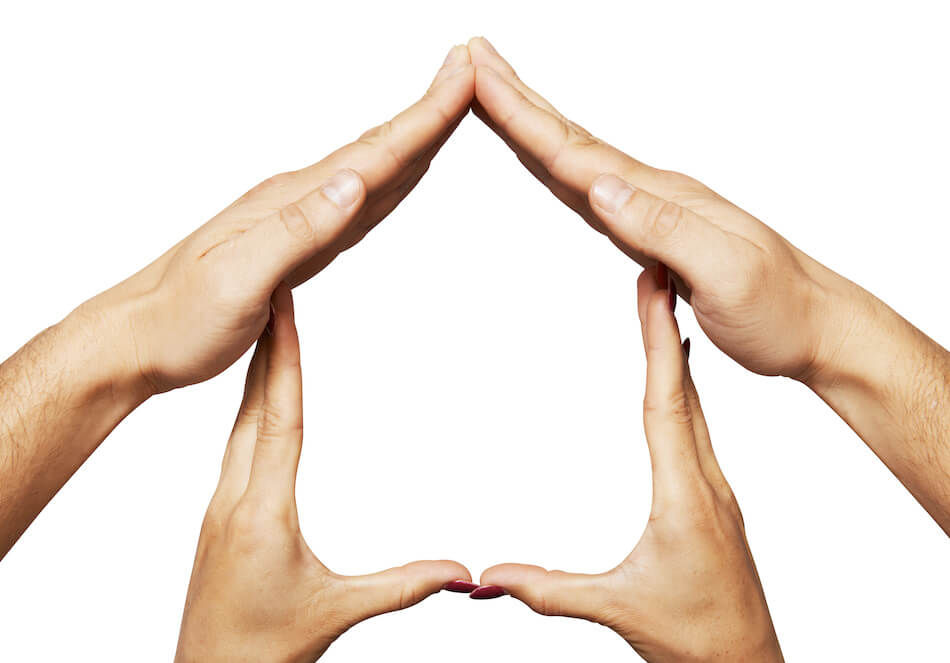 We always stress that buying a home is a team effort. The right agent (David Rainey and Sallie McBrien, of course!) will be there every step of the way to ensure your home buying experience is successful. To help you accomplish your goals, we will work closely with all parties involved in the contract: the lender, home inspectors, appraisers, settlement company, insurance agents, and contractors. Keep reading for a brief description of the role each one plays on your homebuying team.
Your REALTOR® - Your At Home Team
A successful purchase starts with the right representative. Selecting a good REALTOR® is probably the most important step. Your REALTOR® will help you select your home, show you the appropriate properties, and guide you through the process until you have your new keys in hand. They should be attentive to your needs and desires, always available for questions and concerns, and willing to work to accomplish your goals.
Your At Home Team goes above and beyond for homebuyers in Northern Virginia. We're a local team. We have almost 20 years of experience in this market. We know our home inside and out, and we're eager to put that experience to work for you. Remember, the listing agent works for the seller—always have an agent that will represent you, the buyer!
Lender
A bank is not just a bank, and a loan officer is not just a loan officer. Having the right financial backer can be extremely important—it's your money we're talking about, after all! You want a loan officer that will closely work with you and your agent and make certain your transaction meets all the necessary deadlines. If you're not sure what to look for in a good lender or how to go about getting the right loan, we can recommend lenders we know and trust to provide excellent service.
Settlement Company / Attorney
Your home purchase is far too important to skimp on legal representation at the risk of leaving yourself open to costly future issues. If you have questions about your contract, ask your agent—we've been through this process many times and can help clarify any questions. The actual settlement is conducted by an individual that does not represent either party to the contract but represents the transaction itself. The settlement is coordinated by your agent after you have made a selection.
Home Inspector
No home inspection is 100% guaranteed, but the costs to catch a major problem now are certainly better than many thousands to correct that "surprise" down the road. A property could require multiple inspections: home, chimney, roof, septic system, well, pool, termite, etc. Once you have selected your inspector(s), your agent can assist with coordinating the appointment(s) and will accompany you to the inspection(s). Depending on the age and condition of the home you select, we can also advise you on whether we'd recommend specialized inspections based on our knowledge of homes in the area.
Appraiser
Appraisals are different from home inspections. Licensed appraisers are there to make sure the price of the home is fair to all parties involved by providing an independent, unbiased assessment. Knowing that your home is worth the amount you are requesting to borrow is important to get the approval of your lender. The appraisal will determine the value of the home and can be used as a negotiating tool for you.
Insurance Agent
Home insurance itself isn't technically required by law, but it is required to get approval for a mortgage. Beyond that, having homeowners insurance is just a smart move in general—your home is a hefty investment! Your agent will work with you and your preferred insurance company to select the right plan, and we'll be happy to answer any questions throughout the process.
Contractor
Planning some renovations? You're not the only one! The home renovation industry is booming, and in some markets, booking a contractor must be done months in advance (that is a long time to go without a kitchen). Don't let finding the right contractor slip through the cracks—planning ahead will almost certainly make your renovation smoother, and your contractor will appreciate the advance notice. If you're stuck on who to choose to help you create your dream home, we can help you get in contact with professionals we know have done good work in the past.
Your At Home Team
With David and Sallie behind you, your dream home is in your grasp! Contact Your At Home Team to begin looking for your new home now. To schedule an appointment or talk to us directly, call 703.286.1333 today!
Contact Us Today - You'll Be Glad You Did!