Buying An Alexandria Home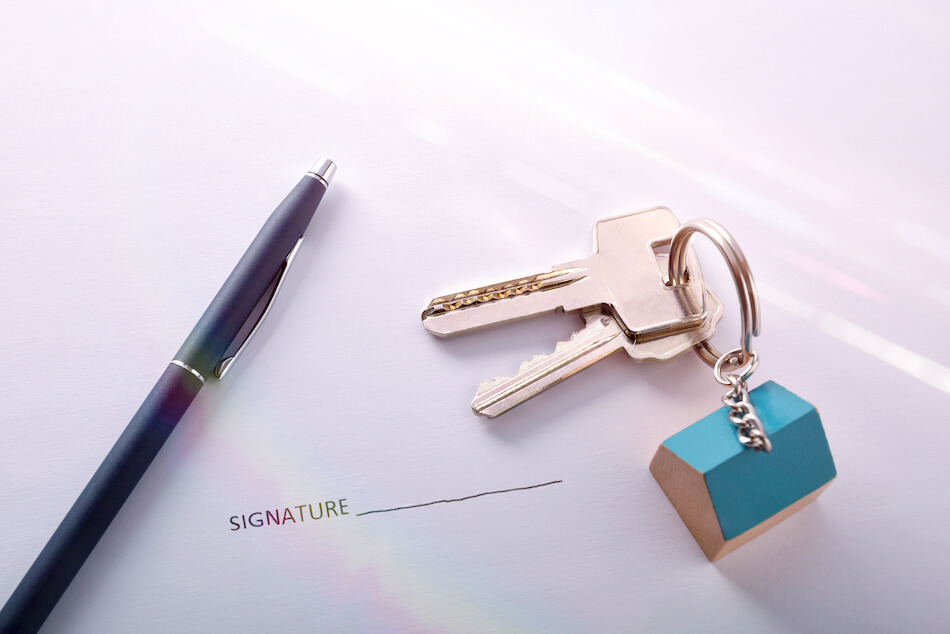 Buying a house can be both time-consuming and complicated, but as your expert Alexandria Realtors®, Your At Home Team will be there for you every step of the way. We have many years of experience in the Alexandria real estate market and know the market inside and out. We've put together this homebuyer guide to help you get started.
Just remember, buying a house is an important financial decision and there are many factors to consider. Your At Home Team wants you to feel confident in this major life decision and we promise to be honest and helpful with your home purchase!
Step 1: Deciding What's Right For You
Everyone has a different idea of what home means. That's why Your At Home Team will take the time to gain a detailed understanding of what you're looking for, what will be your deal-breakers, and what you can be flexible on. When we meet with you the first time, there is no obligation to choose us as your Realtors®. Just like you shop for a home, you should also shop for a Realtor® who you feel comfortable with and who will listen to your needs, understand your concerns, and provide advice that will put your interests first. We pride ourselves on our commitment to our clients—we're your team, after all!
Step 2: Arranging Financing
Having pre-approved financing is the key to reducing the stress during the buying process. Speaking to a lender right at the beginning of the home buying process will help you understand what you can really afford and ensure there are no last-minute hiccups once you've made an offer on your dream home. We always recommend that people shop around to find a lender they are comfortable with and we are happy to suggest lenders who we feel provide outstanding customer service.
Before finding a lender, here are some steps you should take:
Collect all your important financial documents, including bank statements, recent pay stubs, two years' worth of tax returns, information on your current loans, your Social Security card, and other documentation the lender may need to evaluate your loan request.
Check your credit score to get an idea of what loans you may get approval for and if you may want to take steps to build it up before seeking a loan. Generally, a conventional home loan requires a FICO score of at least 620, but there are exceptions. We can help you find options that work for you.
Note that preapproval is different from prequalification. Both will give you an estimate of how much home you can buy, but preapprovals are more thoroughly verified and send a stronger signal to sellers that your offer is a sure bet.
Step 3: Viewing Homes
This is the fun part of the home search! It's also the moment where you will really come to understand your wants and needs. There is only so much you can tell about a place from photos on the Internet. It's only once you step through the front door that you'll know whether it could truly be home. During showings, you'll have the opportunity to tell us what works for you and what doesn't about each property and help us further refine the search.
We can even help you during the online portion of your search by providing context on local neighborhoods, future growth in the area, and more. This is our local area, and we can tell you all about it as your future neighbors.
Step 4: Making An Offer and Negotiating A Final Price
Now is the moment of truth. You've chosen the home you want, but will you get it? During the offer and negotiation process, our main concern will be keeping your best interests at the forefront of the process. Once you've signed the initial offer and the negotiation process begins, we will be in constant contact with you to ensure the purchase price and conditions meet your needs.
Our knowledge of the local market and our expertise with the buying process means you'll have a good idea of what properties are worth, how much you should offer, and what compromises might need to be made. This is where our experience in Alexandria real estate becomes invaluable. We'll ensure that your offer letter is complete and accurate and negotiate on your behalf to bring the price down or include features that were left out.
Step 5: Escrow & Inspections
Once you sign a purchase agreement and put down a deposit, you're in escrow. That means your earnest money is being held by a third-party account until certain conditions are met, such as contingencies, and the transaction reaches closing.
This is when you'll receive the seller's disclosures of any issues they are aware of with the property and when you should have detailed inspections of the property done to ensure that everything is as advertised. This is also when an appraiser may inspect the property on behalf of the lender to make sure the purchase price is fair and accurate. At this stage, we can advise you on the sorts of research that needs to be done, including whether due to the age of the property, location, or other factors, we'd recommend inspections above and beyond the standard. We can also introduce you to local inspectors, contractors, and other professionals that we personally know will do a great job.
Once the inspection is done, we can advise you on what to look for in the inspection report and how any defects might be handled. Depending on what the inspections find, we may negotiate a credit for you at this stage.
While many home inspectors will recommend you purchase a home warranty, it's not required in Alexandria. If you're inclined to do so, however, we can recommend reputable companies. Homeowners insurance, on the other hand, is required by mortgage lenders, and we can recommend reputable companies for that as well.
Step 6: Closing
In Virginia, attorneys or title (settlement) companies are responsible for managing the legal administrative aspects of closing. They will research the property title history to ensure there are no issues. Once that is ready, you'll review and sign all the loan documents and the loan funds will be sent to the closing agent. We'll be right there with you in case you have questions or want help to ensure you fully understand the legalese.
And last, the most exciting part happens—you get the keys to your new home!