Selling Your Alexandria Home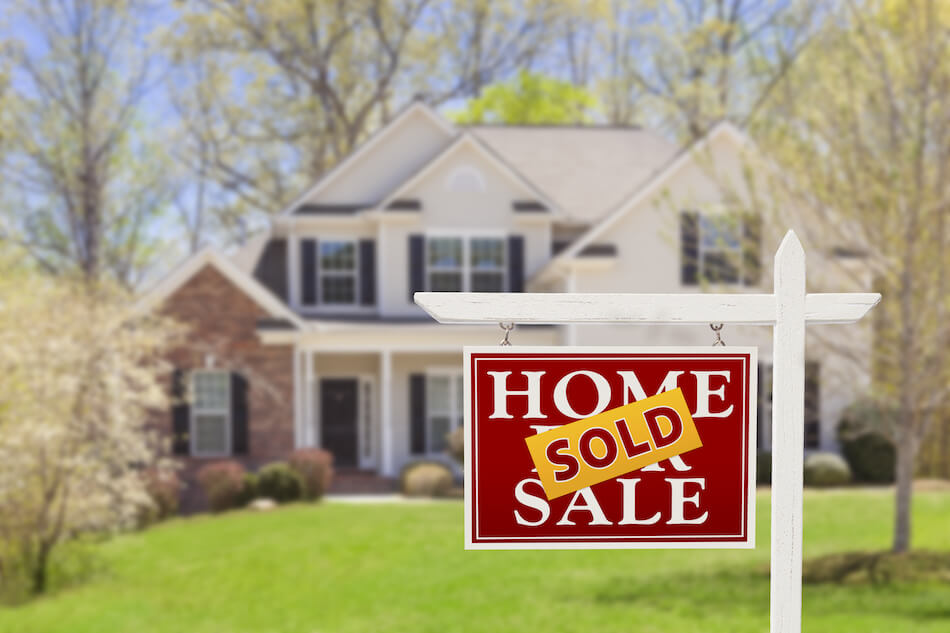 Selling your home can be stressful, but it's the job of real estate professionals like Your At Home Team to make the process as painless as possible. If you're preparing to put your Northern Virginia property on the market, there are a few things that need to be done in order to ensure it sells quickly and for top dollar.
Below, we've answered some of the typical questions we get asked by people thinking of selling their homes, but feel free to contact Your At Home Team with any specific questions.
Why use an Alexandria REALTOR®?
If you're like most people, your home is your biggest investment, and when it comes to selling it, you want to be sure you get the best value possible. Working with a licensed Virginia REALTOR® means:
You get expert advice from someone who has an in-depth knowledge of the market, the home selling process, and more.
You benefit from a full marketing program. Professional real estate agents have access to networks and real estate tools that For Sale By Owner sellers don't. A REALTOR® can list your home on the MLS and has access to all the latest online marketing tools that will ensure your home is seen by the most people possible.
You ensure your home is priced correctly and is put on the market at the best possible moment. Choosing a local real estate agent means you'll get the most accurate information on how to price your home and what buyers in the area are looking for.
Your REALTOR®'s expert knowledge means they can negotiate for your best outcome with confidence.
You have someone there with you every step of the way—from putting together a listing to handling the paperwork that closes the sale.
Why David and Sallie?
Knowledge, experience, and results! Those three words sum it up. David Rainey and Sallie McBrien are long-time Alexandria residents and the two have been helping people buy and sell homes in the area since 1996.
They believe their role is to ensure the clients' interests are at the forefront throughout the selling process and to ensure the transaction runs smoothly.
For them, nothing is more gratifying than helping a family achieve their real estate goals.
In addition, if you are a military household, David and Sallie can understand your needs better than most. David served in the military, and his wife Sallie comes from a Navy family and knows the challenges of being a military spouse.
What's My Home Worth?
One of the key reasons for using a REALTOR® is their expert knowledge in determining the value of your house. REALTORS® have access to extensive information about sold prices for comparable homes in the area, as well as a thorough understanding of how to appraise the features that make your home unique. Pricing your home correctly is indispensable for ensuring a home sells quickly at or above the asking price. Contact Your At Home Team for a free home evaluation tailored to how your home stands in your local market.
What should I do to prepare my home for sale?
When you're ready to sell, you need to begin to see your home with the eyes of a potential buyer. They need to be able to see themselves living in the house. A home that is move-in ready appeals to a wider range of buyers, so you should consider making minor repairs and cosmetic improvements prior to putting your home on the market. Things to consider:
Curb Appeal: What can you do to improve first impressions? New paint, some flowering plants in pots?
Home Staging: You want your home to look neutral and tidy to prospective buyers so they can see its full potential and aren't distracted by clutter and overly personalized touches.
Major Improvements: As your REALTORS®, we can advise you on what sorts of improvements will give you value for money, and which won't. Just ask!
We also have plenty of resources for home sellers that you can browse for tips and ideas.
How Does the Home Selling Process Work?
The first step to selling your home is to choose a listing agent. Some tips for preparing for a home sale are universal, such as clearing away clutter, but a local agent can advise you on home improvements that will improve your chances of selling for a higher price and tips that are specific to your area. Your agent can also estimate how much your home is worth in local market conditions and help you price your home most effectively. Not only that, your agent can help you answer any questions you have about the rest of the selling process so you can go into the rest of your home sale with confidence.
Once you've chosen an agent and prepared your home for sale, your agent will work with you to create a marketing plan. They'll put together an attractive listing that highlights your home's best features and place your home on the Multiple Listing Service (MLS), which is accessible by real estate agents all over the world. If you opt to have open houses, your agent will help you arrange them.
When offers start coming in, your real estate agent will help you review and evaluate them. You have the option to accept, make a counteroffer, or reject the offer. Your agent can give you their professional opinion on which strategies will lead to the most successful outcome and will negotiate with potential buyers on your behalf to help you get the highest amount possible.
Offers come with multiple aspects to consider other than the proposed price, including the type of financing, buyer requests, and contingencies. Your agent can tell you how each will affect the home sale.
Once an offer is accepted, you're in escrow. The buyer's deposit is held by a third party until the transaction reaches closing. This is when you'll give the buyer a Seller's Disclosure detailing everything you're aware of about the property's condition. If a buyer is using lender financing rather than cash, there will be a home inspection and a home appraisal. Even without lenders requiring them, inspections are a common contingency included in offers. You can head off potential hassle at this stage by having the home inspected yourself while preparing your home for sale and preemptively taking care of potential problems. Once all contingencies are satisfied and negotiations complete, the transaction reaches closing.
At closing, an attorney or title (settlement) company will do the final checks on the property's title history and handle other administrative aspects of the closing. Your agent will help you handle the paperwork. At this point, both the seller and the buyer can expect to pay closing fees. The buyer typically pays the bulk of the closing costs, while the seller typically pays the agent's commission fee. Finally, funds are transferred, the final paperwork is signed, and the buyer receives the keys. You move out on or before a date specified in the contract, and you get to move on with your life. Your agent will be right there with you from start to finish.
Have More Questions?
Your At Home Team are Alexandria real estate experts, and we always put our client's best interests first. Get in touch with us today to find out how we can help you sell your home quickly and for the best possible price. There are no obligations created by contacting us, and we never share your information with third parties, so you can be confident in calling us at (703) 286-1333 or sending us an email using the form below.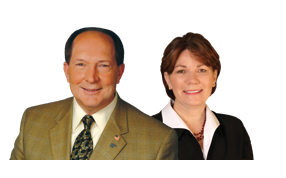 David Rainey and Sallie McBrien
David and Sallie are an experienced and results-oriented team dedicated to meeting the needs of their clients. Whether you are buying or selling your home, Your At Home Team is committed to your real estate success. 703.286.1333 | Contact Us Today
Fill Out This Form to Get Started Selling Your Home